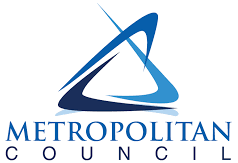 As someone who has worked with Insight Surveys for many years, I can strongly recommend the service. Robb Bucklin is an expert on the art of surveying and the science of the powerful Snap program. His customer service is excellent, and his patience in responding to changes and challenges is exemplary. Customers can count on Insight for a timely, skillful survey process and a thorough analysis of results.

Mike Murphy
Metropolitan Council
St. Paul, MN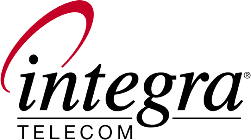 Integra Telecom partnered with Insight Surveys in an effort to obtain feedback associated with customer-requested service events.
Robb Bucklin with Insight Surveys sat down with our local leadership team and developed a customized survey that allows us to obtain valuable and immediate feedback from our valued-customer base. The reporting options tied to the survey are robust and user friendly.
I'm pleased with the hands-on vendor relationship that we've developed with Insight Surveys and I value the partnership.

Mary Korthour
Vice President and General Manager
Integra Telecom
Prior Lake, MN


 The team at Insight Surveys is outstanding, Robb, the owner is one of a kind. So incredibly helpful and always available with whatever we needed. He would answer text messages or calls after hours and always made himself available.
We are a large organization with 450 employees and as soon as we met Robb we knew his company was going to be the perfect fit for our survey needs. I highly recommend Insight Surveys and will personally be a customer of theirs for many years to come. 

Melanie Rice
Human Resources Manager
Ray Morgan Company
Chico, CA


 I've been working with Insight Surveys for several years and have had them design and conduct several surveys of varying complexity, with the largest one having roughly 100,000 responses.  The results and real-time reports have been great and very useful for my business.  Insight created some custom sales training applications that worked well too.
Robb was very responsive, quick to get things done, and reasonably priced for very high quality work, I would certainly recommend Insight Surveys for any type of survey projects.

Chris Heideman
Custom Brands Marketing Manager
Lube-Tech
Golden Valley, MN